$24.00
AUD
$24.99
(3% off)
Category: Cards
The fairies wish for everyone to experience their ancient wisdom and feel connected to the Earth. They are the guardians of nature, magical manifestors-they wish only to create beautiful blessings in our lives. Now there is a way to receive these blessings, using the Oracle of the Fairiesas the doorway to the invisible realm of possibility just beyond our fingertips. Created by Karen Kay, renowned fairy communicator, Oracle of the Fairieswill guide the user to seek out fairy wisdom and receive concrete answers that will bring inspiration and solutions to everyday questions. Each reading will share positive and practical fairy insight, directly related to the user's unique energy and personal circumstances. The purpose of this oracle deck is to enable the user to forge their own path in life with wisdom and confidence-easily done when you can readily communicate with your fairy guides for help through this extraordinary deck of cards. Oracle of the Fairieswill appeal to those who love nature and believe in the magic and wonder of life. It is for the people who "know" there is more to life than what can be seen with our physical eyes, who love and care for the planet, and have a passion for the environment. ...Show more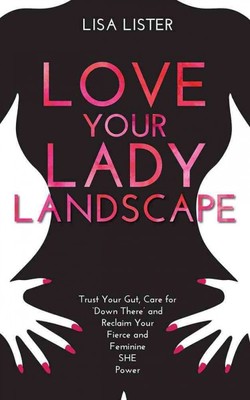 $26.00
AUD
$26.99
(3% off)
Category: Books
$26.00
AUD
$26.99
(3% off)
Category: Books
Synopsis coming soon.......
$36.00
AUD
$36.99
(2% off)
Category: Cards
A modern oracle for a new generation of mystics, and fans of astrology and New Age.   The Starseed Oracle is a breathtaking 53-card oracle deck for starseeds, empaths, lightworkers and seekers. Starseeds are souls that first incarnated somewhere beyond this planet - many have a sort of 'knowing' from a young age.   Depicting energy portals, ancient sites, faraway planets and star systems, the oracle is otherworldly, literally opening a path to things that cannot be seen with our eyes. For those starseeds roaming the Earth with a pull towards the unknown within the stars, this deck will help them to:   * identify as a starseed, and understand what this word means * feel less alone in the universe and understand their longing for 'home' * activate imprinted memories of their soul history through beautiful cosmic images * understand their mission on Earth and empower them to be a source of positive energy ...Show more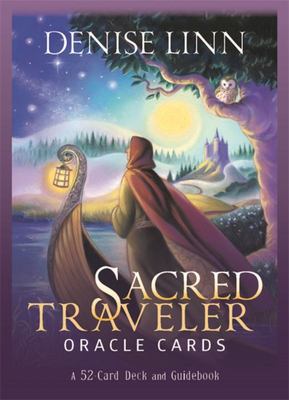 $28.00
AUD
$28.99
(3% off)
Category: Cards
There are secret messages all around you; it?s simply a matter of being able to hear them.In this graceful and elegant card deck, best-selling author Denise Linn guides you in understanding the events, signs, and coincidences in your life, leading you toward a personal and spiritual transformation. Deni se?s sage guidance helps you transcend and activate your intuition, realize your life?s purpose and potential, and achieve a genuine state of peace.These Sacred Traveler Oracle Cards assist you to step behind the mystic veil into hallowed dimensions that will align your inner spiritual existence with your outer life. Each card interprets the signs that are around you and deciphers the secret messages of the universe-from Answering the Call to Discovering Truth to Infinite Abundance, and more! Use these cards every day and you?ll discover what destiny has in store for you.Your journey starts now . . . ...Show more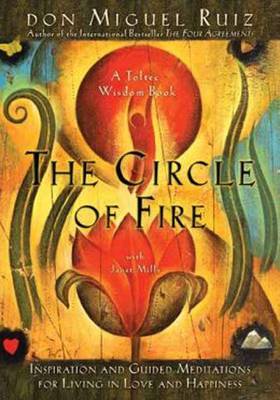 $14.95
AUD
$24.99
(40% off)
Category: Mind, Body, Spirit | Series: Toltec Wisdom Ser.
In "The Circle of Fire," bestselling author, don Miguel Ruiz, inspires us to enter into a new and loving relationship with ourselves, with our fellow humans, and with all of creation. Through a selection of beautiful essays, prayers, and guided meditations, Ruiz prepares our minds for a new way of seein g life, and opens our hearts to find our way back to our birthright: heaven on earth. The result is a life lived in joy, harmony, and contentment. ...Show more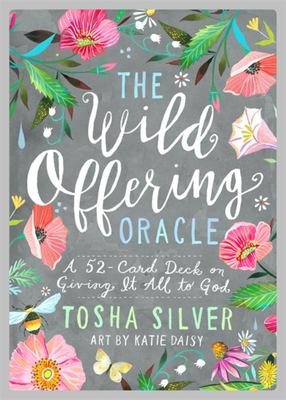 $24.00
AUD
$24.99
(3% off)
Category: Cards
A new oracle deck from the beloved and irreverent spiritual teacher Tosha Silver (Outrageous Openness, Change Me Prayers) offers inspiration to help users "let go and let God" on their way to a more spacious and abundant life.   Nothing is more exhausting than endlessly working on "yourself." When you offer your whole Being fully to Love, self-acceptance arises spontaneously. May I rest in our Oneness, dear Divine If you read the lines above and think, Easier said than done, this oracle deck is for you. In 52 beautifully illustrated cards, beloved spiritual teacher and author Tosha Silver uses her accessible, slightly quirky style to convey her key teaching messages of Surrender and Offering to Divine Will. These messages, familiar to readers of Tosha's highly acclaimed books (Outrageous Openness and Change Me Prayers), are, at their essence, about releasing attachment to ego-defined outcomes. Each card addresses a particular situation--Aging, Ambition, Money, Regrets, Solitude, Travel, Truth--with a comment or invocation that encourages you to offer your pain around this situation to the Divine, and to call in Divine Will for the highest outcome. Intentionally non-prescriptive, the deck can be used in a variety of ways: as an oracle where the Divine guides you to a specific card; to carry or put on an altar as a reminder to reflect on a specific issue; or in any other way you are drawn to use it. ...Show more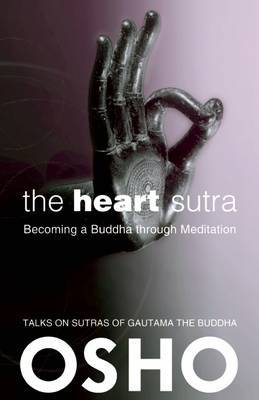 $29.00
AUD
Category: Mind, Body, Spirit | Series: Osho Classics
The Heart Sutra, originally a very short set of verses, was given in privacy. It was a message to one of Buddha's close disciples, Sariputra, and was specifically addressed to him. Over time, the Heart Sutra became one of Buddhism's core teachings. In these ten talks Osho presents the powerful message o f these ancient words and brings them to a modern audience - one with different minds and needs than the original audiences of Buddha more than 2,500 years ago. Osho's message is not about Buddha the historical figure: instead, he addresses his readers and listeners and encourages them to discover their own inner reality, their own buddhahood. Like Buddha's, Osho's message is about meditation and meditation alone - "rely only on your meditation and nothing else." Osho also speaks on the seven chakras, the energy centers of the human body, and their corresponding relationships to the physical, psychosomatic, psychological, psychospiritual, spiritual, spiritual-transcendental, and transcendental aspects of human growth and consciousness. ...Show more
$29.00
AUD
$29.99
(3% off)
Category: Mind, Body, Spirit
From the author of international bestseller The Monk Who Sold His Ferrari comes an inspirational and honest account of how simple changes can transform our lives. "Winning starts at your beginning. And your first hours are where the great heroes are made. Own your mornings and you'll master your life." Ever wanted to achieve a greater understanding of how to restore balance in your life? Robin Sharma, one of the world's top leadership and personal-mastery experts, reveals exactly how: wake up early. The 5AM Club gives practical and aspirational advice on how to use the most of your morning to unlock your topmost potential. Using real-life examples, Sharma demonstrates how this lifestyle can reduce stress, increase productivity, unleash creativity, improve focus, and most crucially, feel better. Exploring both meditation and mindfulness, The 5AM Club encapsulates the growing movement and ethos which many athletes, performers and CEOs have adopted to achieve success: just one hour can change your life. ...Show more
$22.00
AUD
$22.99
(4% off)
Category: Books
"A cheerful manifesto on removing obstacles between yourself and the income of your dreams." --New York Magazine   From the #1 New York Times bestselling author of You Are a Badass(R), a life-changing guide to making the kind of money you've only ever dreamed of   You Are a Badass at Making Money wi ll launch you past the fears and stumbling blocks that have kept financial success beyond your reach. Drawing on her own transformation--over just a few years--from a woman living in a converted garage with tumbleweeds blowing through her bank account to a woman who travels the world in style, Jen Sincero channels the inimitable sass and practicality that made You Are a Badass an indomitable bestseller. She combines hilarious personal essays with bite-size, aha concepts that unlock earning potential and get real results.   Learn to:   - Uncover what's holding you back from making money - Give your doubts, fears, and excuses the heave-ho - Relate to money in a new (and lucrative) way - Shake up the cocktail of creation - Tap into your natural ability to grow rich - Shape your reality--stop playing victim to circumstance - Get as wealthy as you wanna be   "This book truly crystallizes the concept that financial abundance is an inside job--in that it all begins with your mindset--and Sincero gets serious (in the funniest ways possible) about helping you identify your particular limiting beliefs surrounding money." --PopSugar ...Show more