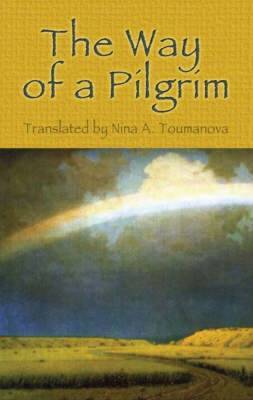 $17.00
AUD
Category: Mind, Body, Spirit
This classic of world spirituality recounts an anonymous 19th-century Russian peasant's attempts to follow St. Paul's advice to "pray without ceasing." In addition to its profound theological and philosophical observations, it offers an authentic portrait of Russia's social conditions during the final y ears of serfdom. ...Show more
$14.00
AUD
$14.99
(6% off)
Category: Mind, Body, Spirit
Best-selling self-help book Think and Grow Rich reveals the secrets that can bring you fortune.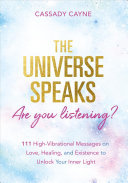 $24.00
AUD
$24.99
(3% off)
Category: Mind, Body, Spirit
Have you ever felt like you could use some guidance through the jungle of life, answers of insight to problems you might be experiencing? A helping hand to lift your spirits and show you love and care? What if you could have that guidance and love with you wherever you went? A faithful friend who under stood you and what you were going through - no matter what? This book is that companion. Written by intuitive and channel Cassady Cayne, this book is full of invaluable, uplifting guidance from the Universe. Part channelled love notes, part oracle, it is a collection of high vibrational messages about love, relationships and existence that will inspire and help you on your path towards great freedom and fulfilment in all your relationships, not just romantic ones. Uplifting and inspiring, this is a book to speak directly to your heart. ...Show more
$36.00
AUD
Category: Mind, Body, Spirit
Discover how to use crystals in conjunction with Reiki healing for a powerful, holistic therapy that will improve your health and quality of life.   Leading crystal expert Philip Permutt shows how Reiki healing and crystal therapy can be combined for effective self-healing and improved wellbeing. At t he simplest level, you can charge a crystal with Reiki energy and then carry it with you or give it to someone in need of support, but this groundbreaking book goes well beyond that. As well as learning how to select and prepare crystals, you will discover the intricate and effective Crystal Reiki grids that will dissolve blocked and stagnant energy, remove negative energy, such as stress, from the body, and boost the body's natural self-healing for a range of common health conditions. In this comprehensive guide, Philip identifies 101 crystals that work exceptionally well when combined with Reiki energy. Arranged in color groups, healing and metaphysical properties, chakra associations, and Reiki symbol connections are given for each one. There are also in-depth profiles of quartz crystal, amethyst, and ruby--three of the most common and effective crystals used by Reiki Masters. ...Show more
$35.00
AUD
Category: Mind, Body, Spirit
A beautiful, intimate and inspiring investigation into how we can find and nurture within ourselves that essential quality of internal happiness - the 'light within' that Julia Baird calls 'phosphorescence' - which will sustain us even through the darkest times. Over the last decade, we have become bett er at knowing what brings us contentment, well-being and joy. We know, for example, that there are a few core truths to science of happiness. We know that being kind and altruistic makes us happy, that turning off devices, talking to people, forging relationships, living with meaning and delving into the concerns of others offer our best chance at achieving happiness. But how do we retain happiness? It often slips out of our hands as quickly as we find it. So, when we are exposed to, or learn, good things, how do we continue to burn with them?And more than that, when our world goes dark, when we're overwhelmed by illness or heartbreak, loss or pain, how do we survive, stay alive or even bloom? In the muck and grit of a daily existence full of disappointments and a disturbing lack of control over many of the things that matter most - finite relationships, fragile health, fraying economies, a planet in peril - how do we find, nurture and carry our own inner, living light - a light to ward off the darkness? Absorbing, achingly beautiful, inspiring and deeply moving, Julia Baird has written exactly the book we need for these times. ...Show more
$31.00
AUD
$31.99
(3% off)
Category: Cards
Tune in to the watery wisdom of the mermaids to highlight emotional issues and activate gentle, loving healing. This oracle deck serves as a spiritual bridge between the reader and the world of elemental mermaids to connect with their wisdom and receive spiritual insights. Mermaids dwell in water - the element representing the fluidity of emotions, which is therefore the perfect tool to dive into the depths of our subconscious and reveal any issues that need to be observed in a loving, gentle way. Each card in this deck offers easy-to-follow, gentle guidance to help you interpret its message on a personal and spiritual level. The cards have uplifting, positive and encouraging messages with an extra splash of mermaid magic! The guidebook also provides ideas for layouts, from basic quick readings to more in-depth insights, including custom spreads like the 'Seashell Spiral Spread' unique to this deck. ...Show more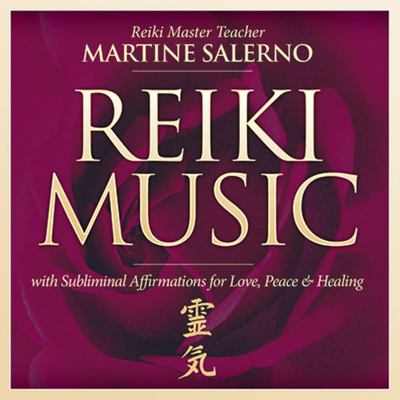 $24.00
AUD
$24.95
(3% off)
Category: CDs
1 track, Running time: 60 minsFeaturing bell sounds every three minutes.This 60 minute soundtrack is ideal background music for Reiki treatments, meditation or simply music to relax to. Inspiring, heartfelt and soothing, this CD is ideal for Reiki students and practitioners. Composed and performed by Ne il Barry and featuring subliminal mantras by Reiki Master Teacher Martine Salerno, Reiki Music Vol. 1 is infused with love, light and healing vibrations that nurture mind, body and spirit. ...Show more
$42.00
AUD
Category: Mind, Body, Spirit
A game-changing book offering a six-step approach on how to find and follow your true calling and redefine success fromentrepreneur and soul coach Rha Goddess. Are you willing to believe in you? Every single one of us has a calling. For most it's the thing you have to force yourself not to do. When you try to ignore it, you can't stop thinking about. It is the thing that both terrifies you and brings you the most joy. Already living yours? Great! How do you make the most of it? The Calling will provide readers with a road map, via 3 fundamental shifts, on how to stay true, get paid and do good.The steps that will help lead you there include: RECOGNIZING--it always begins with awareness. If you can't see it then you can't do anything about it. ACCEPTING--means embracing, and taking responsibility for yourself, your life, and the things that want or need to be changed. FORGIVING--yourself and others. AND MORE! The Calling will be the resource that people have been asking Rha to write for years, and there has never been a better time for her to share her proven method. ...Show more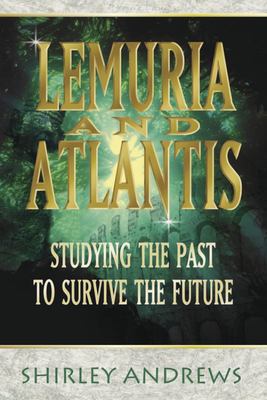 $27.00
AUD
Category: Mind, Body, Spirit
The mysterious civilizations of Lemuria and Atlantis become reality as Shirley Andrews, the author of Atlantis: Insights From a Lost Civilization combines details from scholars, scientists and the respected psychic Edgar Cayce. Her sober portrayal of disturbing parallels between the spiritual decay of A tlantis and our modern world, and her reasonable explanations for the vivid dreams and past life memories recounted by numerous people about life on the lost lands enhance this fascinating book. ...Show more
$29.00
AUD
$29.99
(3% off)
Category: Mind, Body, Spirit | Series: Green Witch Ser.
Discover the power of natural magic and healing through herbs, flowers, and essential oils in this new guide to green witchcraft.   At her core, the green witch is a naturalist, an herbalist, a wise woman, and a healer. She embraces the power of nature; she draws energy from the Earth and the Universe ; she relies on natural objects like stones and gems to commune with the land she lives off of; she uses plants, flowers, oils, and herbs for healing; she calls on nature for guidance; and she respects every living being no matter how small.   In The Green Witch, you will learn the way of the green witch, from how to use herbs, plants, and flowers to make potions and oils for everyday healing as well as how crystals, gems, stones, and even twigs can help you find balance within. You'll discover how to find harmony in Earth's great elements and connect your soul to every living creature. This guide also contains directions for herbal blends and potions, ritual suggestions, recipes for sacred foods, and information on how to listen to and commune with nature. Embrace the world of the green witch and discover what the power of nature has in store for you. ...Show more
$29.00
AUD
$49.99
(41% off)
Category: Mind, Body, Spirit
The Akashic Tarot is a tool for predicting the future, unveiling hidden insights and unleashing new powers. This unique 62-card deck is designed to access the profound energy and unlimited information that make up the Akashic Records, which are great fields of wisdom and power that transcend time and sp ace and are immediately available to all. With each card, you connect with a powerful Akashic Force and open to the psychic currents that are always flowing between you and the Akashic Realm. Let this amazing Tarot deck transport you to the Great Hall of Records to find the answers you seek. Attract your greatest love, uncover your deepest mystical histories and tap your innermost power. The Akashic Tarot can reveal ancient and new talents, unexpected victories, imminent rendezvous, unmet allies and the steps to untold prosperity. They also open you to your spirit guides, Ascended Masters, angels and loved ones in spirit. With the turn of a card, you can enter the Akashic World! ...Show more