$34.00
AUD
$34.95
(2% off)
Category: Books
Before the Indonesian tsunami or Hurricane Katrina's destruction of New Orleans, there was the destruction of Lemuria. This work offers a picture of this motherland of humanity, which he suggests was the original Garden of Eden. It re-creates a picture of this civilization.
$35.00
AUD
Category: Books
In 12 Rules for Life, public thinker and clinical psychologist Jordan B. Peterson offered an antidote to the chaos in our lives- eternal truths applied to modern anxieties. Now in this sequel, Peterson goes further, showing that part of life's meaning comes from reaching out into the domain beyond what we know, and adapting to an ever-transforming world. While an excess of chaos threatens us with uncertainty, an excess of order leads to a lack of curiosity and creative vitality. Beyond Order therefore calls on us to balance the two fundamental principles of reality - order and chaos -- and reveals the meaning that can be found on the path that divides them. In times of instability and suffering, Peterson reminds us that there are sources of strength on which we can all draw- insights borrowed from psychology, philosophy, and humanity's greatest myths and stories. Drawing on the hard-won truths of ancient wisdom, as well as deeply personal lessons from his own life and clinical practice, Peterson offers twelve new principles to guide readers towards a more courageous, truthful and meaningful life.   ...Show more
$29.00
AUD
$29.99
(3% off)
Category: Books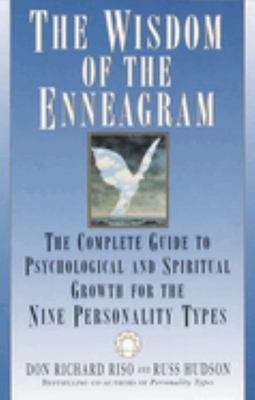 $36.00
AUD
$36.99
(2% off)
Category: Books | Reading Level: General Adult
From the foremost teachers and developers of the Enneagram come practical methods for using the nine personality types as a springboard for psychological and spiritual growth.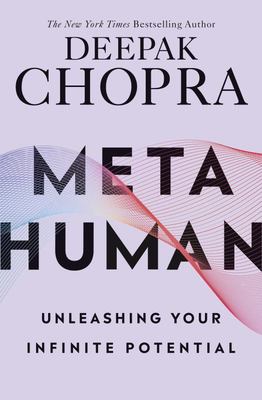 $32.00
AUD
$32.99
(3% off)
Category: Books
Is it possible to venture beyond daily living and experience heightened states of awareness? The New York Times bestselling author Deepak Chopra says that higher consciousness is available here and now. In Metahuman he unfolds a path for waking up that allows all of us to realise our infinite potential . Drawing from the latest on brain research, artificial intelligence and biometrics, Chopra offers a practical 31 day guide to help us 'wake up' at the deepest level and activate higher states of consciousness to experience clarity, empathy and mental acuity.   ...Show more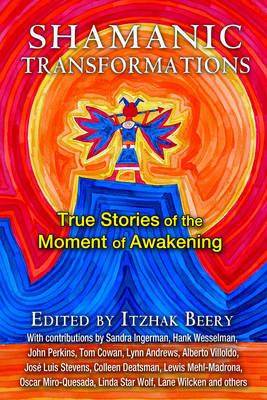 $34.00
AUD
$34.99
(2% off)
Category: Books
How does one receive the "call" to enter onto the shamanic path? What causes some people to change their safe, uneventful, and ordinary lives and start on a spiritual search? For many it is a singular instant, a flash when the mystical reveals itself and the person is drawn into the world of shamanic po wer. For a few, it is a more gradual awakening, filled with numinous events that build upon one another until the calling of the shamanic path can no longer be ignored. In this book of remarkable stories, we learn firsthand about the many different forms of the "aha" moment of shamanic awakening, whether they arise from ceremony, near-death experiences, dream messages, or entheogenic substances. We travel alongside Sandra Ingerman, Hank Wesselman, John Perkins, Alberto Villoldo, Lewis Mehl-Madrona, Tom Cowan, Lynn Andrews, Linda Star Wolf, and other well-known shamanic practitioners as they begin their transformations into the prominent shamans we know them as. We experience the real-life shamanic epiphanies of those with unique shamanic paths--teachers, mothers, social workers, academics, healers, and even rappers who have all experienced a moment in time in which they were awakened and the shamanic path showed itself to them. As each of these unique and beautiful stories of unexpected realization, insight, and inspiration unfolds, we see how these single moments--usually entirely unexpected--are able to transform the individual's life, clearing their vision and allowing a new consciousness to emerge. As a whole, this collection paints a breathtaking portrait of the intricacies of the shamanic path and the paradigm shift of which we all are part. ...Show more
$26.99
AUD
Category: Books
Be inspired and empowered by Carry on, Warrior by Glennon Melton. Here's my hunch: nobody's secure, and nobody feels like she completely belongs. Those insecurities are just job hazards of being human. But some people dance anyway, and those people have more fun. On my deathbed, I'm not gong to wish I h ad danced like JLo; I'm just going to wish I had danced more. On Mother's Day, 2002, Glennon Melton was unmarried, addicted to drugs, booze, food and bad love. Her criminal record had grown steadily more muddied in her desperate quest for escapism. But by a strange twist of fate, it was on this day that she discovered she was pregnant. After twenty years of wilful self-destruction, how could Glennon rise to the challenge of looking after the helpless, innocent child growing within her, when she couldn't even look after herself? This is the inspiring story of Glennon Melton, the mother who, for the love of her child, was determined to change her life forever. Carry on, Warrior is a true woman's book, which touches on the universal themes of friendship, marriage and family in a way that is unique and enlightening. Glennon Melton lives in the US with her husband Craig, her three beautiful children Chase, Tish and Amma and their two dogs. She has an enormous following for her blog and online community momastery.com, and as a recovering alcoholic and bulimic she views writing as a form of healing. Her charity Monkee See - Monkee Do is dedicated to helping struggling parents to provide a better life for themselves and their children. ...Show more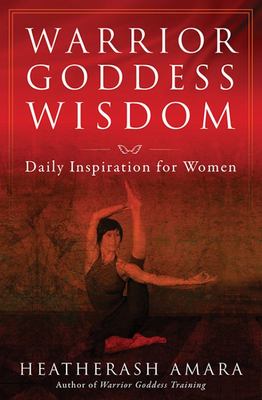 $29.00
AUD
$29.99
(3% off)
Category: Books
In Warrior Goddess Wisdom, the best-selling author of the 'Warrior Goddess' series builds on the essential teachings of her previous books by offering a carefully selected package of daily inspirations. The encouraging quotes in this book come from a variety of people and religious traditions, and Heath erAsh eloquently explains their deeper meaning and how they apply to women on the warrior goddess path. The goal of every 'Warrior Goddess book' is to "provide women with the antidote to the flawed idea that 'I am not enough, '" and the meditations in Warrior Goddess Wisdom are the vehicle to help women instill that antidote into their core. Each daily inspiration includes a "prayer for the day" and an action step. Readers of Karen Casey's Each Day a New Beginning will recognize this popular format. ...Show more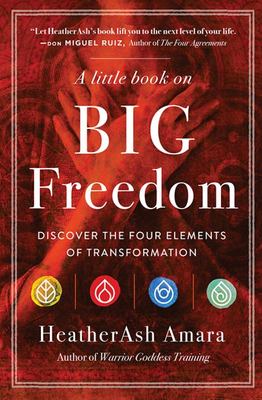 $19.00
AUD
$19.99
(4% off)
Category: Books
Air. Fire. Water. Earth. The four primordial elements not only inform our physical lives, they are potent symbols for aspects of our inner selves. When we learn to harness their power correctly, they can lead us toward radical personal transformation, or what best-selling author HeatherAsh Amara refers to as Big Freedom. Drawing on her extensive background in European and Toltec shamanism, Amara deftly explores each of the four elements and explains how they relate to your inner world: Air: The art of seeing yourself and the world with clarity Fire: The art of cleansing what no longer serves you Water: The art of being open and creating space for change Earth: The art of nourishment and self-care Packed with exercises and meditations at the end of each chapter, this book offers a clear path to finding your own Big Freedom, one that involves tearing down any inner walls made of fear, judgment, or regret, and building a profound friendship with your truest self. ...Show more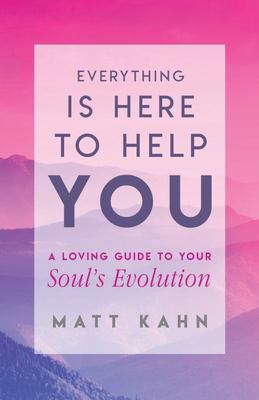 $22.00
AUD
$22.99
(4% off)
Category: Books
Everything Is Here to Help You offers an emotionally supportive way to shift out of the inner war of ego, and into the illuminated presence of your soul. In this book, spiritual teacher and intuitive Matt Kahn redefines the spiritual path for the modern-day seeker, and offers original, innovative ways to resolve fear, unravel judgments, and learn how to view life from a clear, expanded perspective. By redefining our understanding of the spiritual journey from the point of view of the soul, Matt breathes fresh life into all aspects of the healing journey to usher in a revolutionary and loving approach to personal growth. Each chapter highlights Matt's most cutting-edge teachings and loving wisdom. From teaching you how to unravel blame by exploring the four stages of surrender, to providing step-by-step energy clearings and recited activations to amplify the power of your consciousness, this book offers a clear road map to explore the magic, mysteries, and miracles that reside in every heart. This book also includes engaging questions to contemplate, as well as energetically encoded mantras to experience our unlimited spiritual potential. Get ready to explore a deeper reality, daring to view your life through the loving eyes of Source and opening yourself up to life's miracles! oNo matter how anything seems or appears-everything is here to help you become the one you were born to be.o ...Show more
$22.00
AUD
$22.99
(4% off)
Category: Books
"A cheerful manifesto on removing obstacles between yourself and the income of your dreams." --New York Magazine   From the #1 New York Times bestselling author of You Are a Badass(R), a life-changing guide to making the kind of money you've only ever dreamed of   You Are a Badass at Making Money wi ll launch you past the fears and stumbling blocks that have kept financial success beyond your reach. Drawing on her own transformation--over just a few years--from a woman living in a converted garage with tumbleweeds blowing through her bank account to a woman who travels the world in style, Jen Sincero channels the inimitable sass and practicality that made You Are a Badass an indomitable bestseller. She combines hilarious personal essays with bite-size, aha concepts that unlock earning potential and get real results.   Learn to:   - Uncover what's holding you back from making money - Give your doubts, fears, and excuses the heave-ho - Relate to money in a new (and lucrative) way - Shake up the cocktail of creation - Tap into your natural ability to grow rich - Shape your reality--stop playing victim to circumstance - Get as wealthy as you wanna be   "This book truly crystallizes the concept that financial abundance is an inside job--in that it all begins with your mindset--and Sincero gets serious (in the funniest ways possible) about helping you identify your particular limiting beliefs surrounding money." --PopSugar ...Show more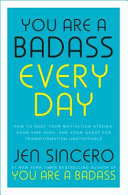 $29.00
AUD
$40.99
(29% off)
Category: Books
For anyone who has ever had trouble staying motivated while trailblazing towards success, YOU ARE A BADASS EVERY DAY is the concise, crystal clear companion which will keep you fresh, grateful, mighty, and driven. In one hundred exercises, reflections, and cues that you can use to immediately realign y our mind and keep your focus unwavering, this guide will show you how to keep the breakthroughs catalyzed by Sincero's iconic books YOU ARE A BADASS and YOU ARE A BADASS AT MAKING MONEY going. Owning your power to ascend to badassery is just the first step in creating the life you deserve--YOU ARE A BADASS EVERY DAY is the accountability buddy you can keep in your back pocket to power through obstacles, overcome the doubts that hold you back from greatness, and keep the fires of determination roaring while you reach your goals. ...Show more