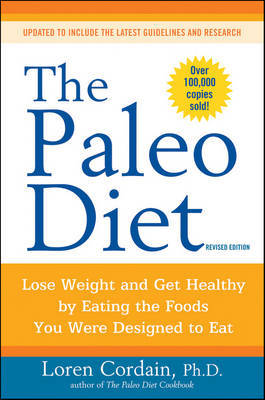 $27.00
AUD
Category: Diet & Health
Eat for better health and weight loss the Paleo way with this revised edition of the bestselling guide-over 100,000 copies sold to date! Healthy, delicious, and simple, the Paleo Diet is the diet we were designed to eat. If you want to lose weight-up to 75 pounds in six months-or if you want to attain o ptimal health, The Paleo Diet will work wonders. Dr. Loren Cordain demonstrates how, by eating your fill of satisfying and delicious lean meats and fish, fresh fruits, snacks, and non-starchy vegetables, you can lose weight and prevent and treat heart disease, cancer, osteoporosis, metabolic syndrome, and many other illnesses.* Breakthrough nutrition program based on eating the foods we were genetically designed to eat-lean meats and fish and other foods that made up the diet of our Paleolithic ancestors* This revised edition features new weight-loss material and recipes plus the latest information drawn from breaking Paleolithic research* Six weeks of Paleo meal plans to jumpstart a healthy and enjoyable new way of eating as well as dozens of recipes* This bestselling guide written by the world's leading expert on Paleolithic eating has been adopted as a bible of the CrossFit movement The Paleo Diet is the only diet proven by nature to fight disease, provide maximum energy, and keep you naturally thin, strong, and active-while enjoying every satisfying and delicious bite. ...Show more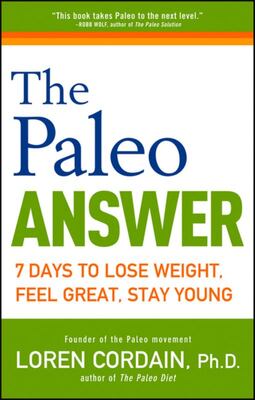 $27.00
AUD
Category: Diet & Health | Series: Paleo Ser.
How to take the Paleo Diet to the max for optimal weight loss and total health--from bestselling author and top Paleo expert Dr. Loren Cordain Dr. Loren Cordain's bestselling The Paleo Diet and The Paleo Diet Cookbook have helped hundreds of thousands of people eat for better health and weight loss by f ollowing the diet humans were genetically designed to eat: meats, fish, fresh fruits, vegetables, nuts and other foods that mimic the diet of our Paleolithic ancestors. In The Paleo Answer , he shows you how to supercharge the Paleo Diet for optimal lifelong health and weight loss. Featuring a new prescriptive 7-day plan and surprising revelations from the author's original research, this is the most powerful Paleo guide yet. Based on the author's groundbreaking research on Paleolithic diet and lifestyle Includes a new 7-day plan with recommended meals, exercise routines, lifestyle tips, and supplement recommendations Reveals fascinating findings from the author's research over the last decade, such as why vegan and vegetarian diets are not healthy and why dairy, soy products, potatoes, and grains can be harmful to our health Includes health and weight-loss advice for all Paleo dieters--women, men, and people of all ages--and is invaluable for CrossFitters and other athletes Written by Dr. Loren Cordain, the world's leading expert on Paleolithic eating styles internationally regarded as the founder of the Paleo movement Whether you've been following a Paleo-friendly diet and want to take it to the next level or are just discovering the benefits of going Paleo, this book will help you follow the Paleo path to the fullest--for lifelong health, increased energy, better sleep, lower stress and weight loss. ...Show more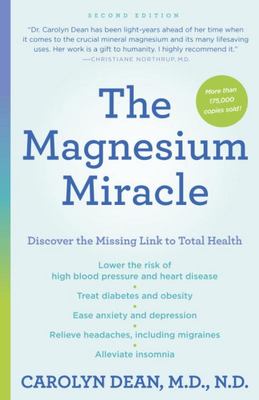 $36.00
AUD
Category: Diet & Health
Magnesium is an essential nutrient, indispensable to your health and well-being. By adding this mineral to your diet, you are guarding against-and helping to alleviate-such threats as heart disease, stroke, osteoporosis, diabetes, depression, arthritis, and asthma. But despite magnesium's numerous benef its, many Americans remain dangerously deficient. Updated and revised throughout with the latest research, this amazing guide explains the vital role that magnesium plays in your body and life. Inside you will discover- new findings about the essential role of magnesium in lowering cholesterol - improved methods for increasing magnesium intake and absorption rate- a magnesium-rich eating plan as delicious as it is healthy- vitamins and minerals that work with magnesium to treat specific ailments- why paleo, raw food, and green juice diets can lead to magnesium deficiencyThe Magnesium Miracle, now more than ever, is the ultimate guide to a mineral that is truly miraculous. ...Show more
$39.00
AUD
$39.95
(2% off)
Category: Diet & Health
It¿s common today to hear people talk about how they feel overwhelmed. There are also plenty who put on a brave face, when behind closed doors it¿s a different story. Where is this stress coming from? Is it really our tasks, duties and responsibilities¿or is it something deeper? And why are stress level s continuing to rise? The answer: our invisible loads. Our invisible load is the stress we carry, that no one sees, that drives how we think and feel. From the physical load on our body, to the emotional load in our mind, this invisible load is what really sits at the heart of our stress. And until we learn to unpack this, reducing our experience of stress will be almost impossible. ...Show more
$32.99
AUD
Category: Diet & Health
Apple Cider Vinegar is an amazing substance that has many health benefits-it helps with weight loss, allergies, skin and health issues, and much more. It is recommended in many health programs and diets. It can be overwhelming to figure out all of the great uses of this magical vinegar, but this compreh ensive handbook can help. With detailed information on everything to do with apple cider vinegar-the benefits, uses, recipes, and insightful facts-this guide will teach you all about using it to: -Lose lose weight -As a medicinal tool -Treat common ailments -For hair, skin, legs, and oral health -Cooking soups, salads, main meals, healthy drinks, and desserts More and more people are learning about the wealth of benefits that apple cider vinegar brings, and this handbook will explain all of them. ...Show more
$28.00
AUD
Category: Diet & Health
Everything you need to successfully tap the amazing healing power of celery juice--and press the reset button on your body--in a concise, practical how-to guide from the Medical Medium.   Celery juice detox is the hottest topic in Anthony William's global online community--and for good reason. According to Anthony, celery juice is an unsung superfood with an incredible ability to create sweeping improvements on every level of our health: * Rebalancing gut pH and relieving gastrointestinal disorders * Flushing toxins and debris out of the GI tract and liver * Addressing a vast range of conditions as disparate as diabetes, migraine, ADHD, fatty liver, ALS, and Lyme disease * Improving kidney function and adrenal balance * Restoring health in people who've suffered from unexplained chronic or mystery illness for yearsIn Celery Juice: The Miracle Cleanse, Anthony introduces you to these benefits and many others, explaining how celery does its anti-inflammatory, alkalizing, health-renewing work. Then he gives you practical guidelines to do your own celery juice cleanse correctly and successfully. You'll get instructions on how to make the juice, when to drink it, and what to expect as your body begins to detox, plus answers to FAQs such as "Is it safe to drink celery juice while pregnant?" and "What if I don't like the taste of celery?" Here is everything you need to know to get the full benefit of what Anthony calls "one of the greatest healing tonics of all time." ...Show more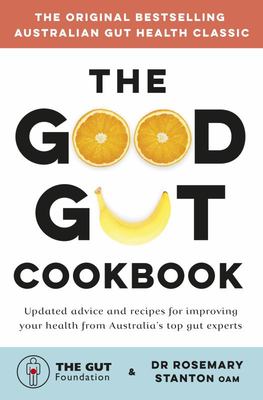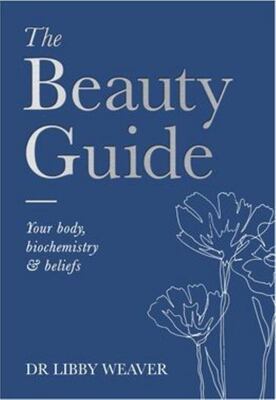 $39.00
AUD
$39.95
(2% off)
Category: Diet & Health
In a world where so many women feel deflated by what they see in the mirror, tempted into the realm of ;enhancements; or drawn to anything that will help mask their flaws;, The Beauty Guide shines a spotlight on what it means to be beautiful and acts as a guide to help the reader feel and look their bes t—at any age. With a degree in nutrition and dietetics, a PhD in biochemistry and 20 years of clinical practice, Dr Libby's knowledge of what works and doesn't work for our bodies is extensive. In this stunningly illustrated book, she explains the nutritional, biochemical and emotional basis to beauty challenges such as acne, cellulite, and rosacea, and teaches you how to heal them by deciphering the messages your body is sharing with you. But more than this, The Beauty Guide will help to reframe the way you look at beauty. Learn how to stop worrying about what others think of you, improve your relationship with your body and explore ways to inspire a new generation of girls with an innate belief in their inner beauty. ...Show more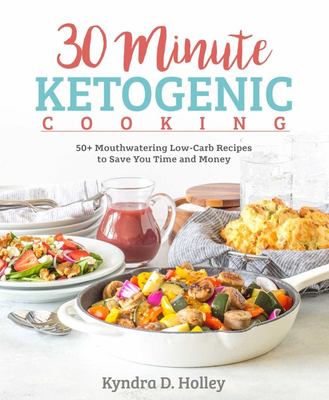 $36.00
AUD
$36.99
(2% off)
Category: Diet & Health
Kyndra Holley knows that when it comes to transitioning to and sticking with a ketogenic lifestyle, one of the biggest challenges people face is carving out time to cook. Preparing healthy low-carb meals without relying on prepackaged convenience foods can leave you feeling like you're spending hours in the kitchen every day. 30-Minute Ketogenic Cooking tackles this issue head-on. This book features more than 50 of Kyndra's quickest, most delicious recipes, each of which requires no more than 30 minutes of hands-on cooking time and uses only easy-to-source, real-food ingredients. This book is a game-changer for buoy families, overworked singles, and anyone else wishing to adopt and maintain a ketogenic lifestyle without letting food, prep, cooking, and cleanup take oven Inside, you'll find: Satisfying starters, snacks, and sweet treats, Fast and flavorful breakfasts, lunches, and dinners, Savory salads and sides to complement any meal, Handy sauces, salad dressings, and other staples, Two weeks of ketogenic meal plans and shopping lists, Kyndra's best tips and tricks for stocking your kitchen, planning ahead, and even repurposing leftovers to sane both tune and money, Low-carb cooking doesn't have to be overwhelming or overly time-consuming. With 30-Minute Ketogenic Cooking, you can have a delicious and nutritious low-carb meal on your plate in half an hour or less! Book jacket. ...Show more
$24.00
AUD
$24.95
(3% off)
Category: Diet & Health
Accidentally Overweight is about what has to happen for a human to be able to access body fat and burn it. Essentially it is about weight loss and all of things that need to come together in our bodies for this to be possible. Many people eat well and exercise regularly yet their body fat does not refle ct their efforts. Others have gained and lost the same 20 kilos for the past 20 years while for others they know they don't eat well or perhaps they eat too much, yet they feel powerless to change. This book explains the biochemistry and emotions of weight loss. ...Show more
$39.00
AUD
$39.99
(2% off)
Category: Diet & Health
Real food kitchen takes family favourite recipes and puts a real food spin on them, maximising the nutrient density of every mouthful while preserving the tastes you've come to love. All the recipes are dairy and gluten free and easily adapted to suit a vegetarian or vegan lifestyle.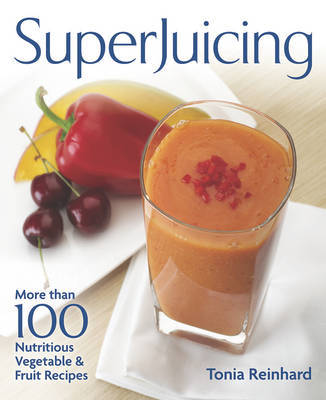 $24.00
AUD
$24.95
(3% off)
Category: Diet & Health
For the legions of health-conscious readers and those trying to lose or maintain weight, this comprehensive book presents a near-painless, appetising programme to getting on track with the nutrient-dense approach to eating that brings pleasant and lasting results. Superjuicing will appeal to parents of young children who have the challenge of encouraging adequate vegetable intake. It also provides detailed information on the health benefits of juicing, the basics on how to juice foods and how to whip up delicious recipes - drinks, desserts, entrees, and even meal replacements - using a specialised juicer or simple blender. The link between chronic disease and diet is well known, yet only recently have many people decided to focus on nutrient-dense foods or superfoods. The challenge is how to use these foods regularly at home, and Superjuicing reveals the easy way to do just that. Readers can plan meals around healthy juice entries starting with simple healthy beverages and expanding the basic juice concept for creating healthy entrees and desserts. The book incorporates using these nutrient-rich foods in combinations for maximising the nutritional benefits of each food. This nutrient-rich programme translates into obtaining the highest level of nutrients and phytochemicals in the least amount of calories and reduces risk for chronic disease and obesity. In addition to the 100 recipes, Superjuicing includes: How the foods used in juicing can help to prevent diseases and cancers; Benefits of healthy carbohydrates, fats, proteins, vitamins and minerals; Phytochemicals and antioxidants in health and disease; How to use high-impact additives and super enhancers; Blenders and juicers (centrifugal, single- and double-auger); Recommended thinning agents (e.g. coconut water) and their advantages; Nutrition tips and food safety concerns. Superjuicing is written by a professional nutritionist who provides a complete and comprehensive nutritional analysis for each recipe in the book. ...Show more