$21.00
AUD
$21.99
(4% off)
Category: Picture Books | Series: Growing Hearts
Sometimes my heart feels like a big yellow star, shiny and bright.I smile from ear to ear and twirl around so fast, I feel as if I could take off into the sky.This is when my heart is happy. Happiness, sadness, bravery, anger, shyness . . . our hearts can feel so many feelings Some make us feel as light as a balloon, others as heavy as an elephant. In My Heart explores a full range of emotions, describing how they feel physically, inside. With language that is lyrical but also direct, toddlers will be empowered by this new vocabulary and able to practice articulating and identifying their own emotions. With whimsical illustrations and an irresistible die-cut heart that extends through each spread, this unique feelings book is gorgeously packaged. The Growing Hearts series celebrates the milestones of a toddler's emotional development, from conquering fears and expressing feelings to welcoming a new sibling. ...Show more
$19.00
AUD
Category: Children
Dr. Wayne W. Dyer, the internationally best-selling author and lecturer, has written a new book in his series of inspirational books for kids. You're Not What You've Gotaddresses the topics of money and abundance, with the understanding that children's earliest thoughts and perceptions about money are t hose that will last throughout their lives.The concepts presented in this beautifully illustrated book include: Money does not define who you are; it doesn't matter what others have, and abundance comes in many forms. Unlike most books on this subject, You, re Not What You've Got is not a how-to manual on spending and saving for kids, but rather a positive, spiritual approach to the meaning of money. ...Show more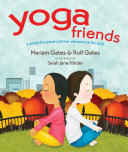 $29.00
AUD
$29.99
(3% off)
Category: Children | Series: Good Night Yoga Ser.
The creators of Good Night Yoga introduce the delights of partner yoga to children. For teaming up with a friend, sibling, parent, or caregiver, each easy practice shows how cooperation helps us to imagine, move, and have fun in whole new ways.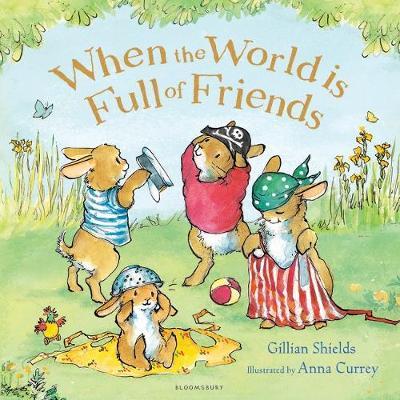 $14.00
AUD
$14.99
(6% off)
Category: Picture Books
When the world is full of friends, the fun and laughter never ends. Albert, Tom, Flossie and Pipkin love to play, and when a family of squirrels move in to the house across the river they are so excited! Now they have friends to play with ...But how will they cross the stream? A warm and touching story about friendship and working together, from the author/illustrator pairing behind When the World Is Ready for Bed and When the World Was Waiting for You. ...Show more
$14.00
AUD
$14.99
(6% off)
Category: Picture Books
Once there was a gecko and she lived inside a cave. She was very, very small but she was also really brave. To stop sneaky animals stealing her precious eggs, Mummy Gecko threatens the wrath of ONE HUNDRED ANGRY GECKOS. But ...are there really one hundred geckos? And, if there aren't, how will she prote ct her family? A mischievous tale of trickery and motherly courage, perfect for fans of Little Beaver and the Echo and The Gruffalo. ...Show more
$14.00
AUD
$14.99
(6% off)
Category: Picture Books
Ella saw the Tree is an entertaining story about living in the moment. This beautiful and reflective picture book teaches a simple but important lesson. By taking a moment to slow down and really appreciate your surroundings even the simple act of seeing something like a tree can be surprising and fun. On an ordinary day, Ella discovers something extraordinary!One windy day, as Ella plays in her backyard, she is showered by leaves. When she looks up, Ella sees a tree in her backyard ... has it always been there? And why is it crying? It's not until Ella carefully and attentively takes the time to - smell, listen, feel and look - that she discovers the tree in her backyard, as if for the very first time. By slowing down and experiencing new sensations, Ella learns to appreciate the simple things in life.Ella Saw the Tree is a beautifully illustrated and captivating story that show's children how easy it is to appreciate the world in a fun and enjoyable way. Perfect for sharing with children of all ages. ...Show more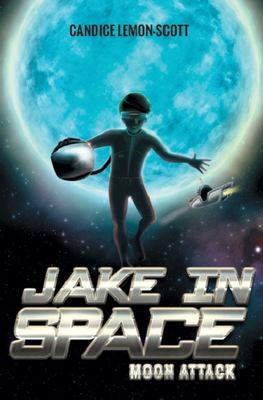 $14.99
AUD
Category: Fiction (Juvenile - Primary Age) | Series: Jake in Space
Jake is sent to remedial space car driving school on the moon. Nothing could be more embarrassing. Buth then he uncovers a plot to blow up the moon and must summon his courage (and space car driving skills) to save everyone.