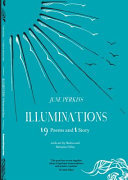 Illuminations - 19 Poems and 1 Story
by June Perkins; Ruha Fifita (Illustrator); Minaira Fifita (Illustrator); Heidi Den Ronden (Designed by); Matilda Elliot (Editor); Belinda Belton (Editor)
$23.95
AUD
Category: Poetry
Illuminations captures the wonder of the act of creation, the burst of excitement associated with the birth of the new, and the challenges and sacrifice involved in bringing inspiration to fruition. Reflecting on the impact of the challenge of the new, in both the material and spiritual worlds, several of the poems refer to the advent of the Báb, the 19th century Prophetic figure, whose contemporary message inspired and challenged a sacrificial response on the part of those who embraced His Cause. ...Show more
$22.00
AUD
$22.99
(4% off)
Category: General | Series: Neapolitan Quartet
The story of Elena and Lila begins in the 1950s in a poor but vibrant neighbourhood on the outskirts of Naples. They learn to rely on each other and discover that their destinies are bound up in the intensity of their relationship. Elena Ferrante's piercingly honest portrait of two girls' path into wom anhood is also the story of a nation and a meditation on the nature of friendship itself. My Brilliant Friendis a modern masterpiece, the work of one of Italy's great storytellers. ...Show more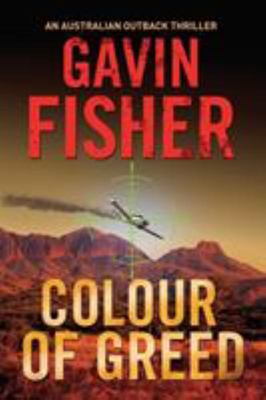 $29.99
AUD
Category: Action, Adventure
Gold Medal Winner in the Independent Publisher Book Awards for Best Fiction 2013. The Carnage...Staring at the grim devastation after Adelaide is rocked by an earthquake is not how David had planned to end his day especially when a building, his building, one that should never have collapsed, does. The result? Twenty-six people dead and dozens more maimed for life. David Burrows knows that the structure should have withstood the forces nature dealt it. Something is very wrong. The Search...David is determined to find the truth, for the sake of his reputation and before disaster strikes again. And so the race is on, across the country into the very heart of Australia. Only his search for the truth is about to lead him into terrible danger. First one body is found, then another. The carnage must be stopped before it is too late. Except David is supposed to be next... The Treachery...When David won't let the past stay buried, the repercussions ricochet from Adelaide to Hong Kong to Alice Springs. Some people are willing to go to any lengths to protect themselves and their money--their morals blackened by Greed. ...Show more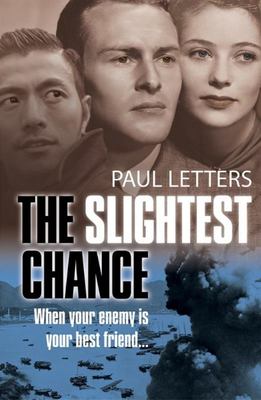 $24.99
AUD
Category: Crime, Mystery, Thriller | Series: G - Reference,Information and Interdisciplinary Subjects Ser.
In war, you can pretend to be someone youre not. Yet, in war, people find out who you really are. Hong Kong, 1941. Anglo-Australian civil servant Dominic Sotherlys colonial sojourn in Hong Kong becomes complicated by his double life in both war and love. Enigmatic Englishwoman Gwen Harmison possesses se crets of her own plus an unrelenting desire for liberty. Inscrutable Eurasian Chester Drake is but one of Gwens secrets. From gaiety at the Peninsula Hotel to persecution both inside and outside of internment, the story journeys from war-ravaged Hong Kong to war-weary China. From real history, meet the one-legged Chinese admiral who led Hong Kongs daring Great Escape and the Japanese Christian soldier who risked his life for the enemy. And, uniquely during the occupation of Hong Kong, discover how one Englishwoman made history in her defiance of Imperial Japan. ...Show more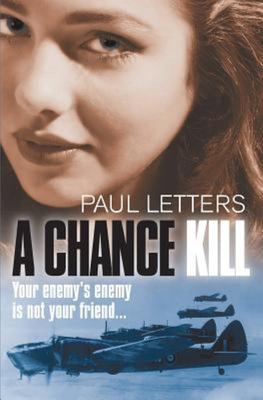 $19.99
AUD
Category: Crime, Mystery, Thriller
Based upon true events, seventeen-year-old Polish catholic Dyta Zając finds herself forced away from wartime Warsaw due to her family's shadowy connections. Dyta's time on the run sets her on a path towards confronting the ultimate Nazi. Half a continent away, an RAF crew embarks on Britain's little-kno wn first offensive of the war. In a story of fear versus hope, the unspoken limits of loyalty are exposed and the value of a compromised life is contested. Dyta's destiny edges closer to that of the RAF crew - and toward the Allies' most brazen covert operation to strike at the Nazi elite. Even more dangerous than the enemy, however, is the assumption that your enemy's enemy is your friend... ...Show more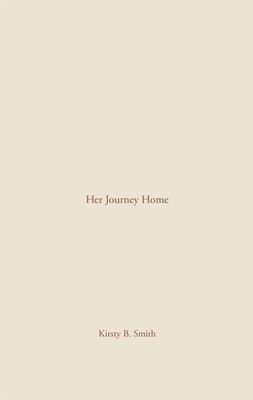 $25.00
AUD
$29.99
(16% off)
Category: Poetry
Her Journey Home was written on a journey through the rediscovery of herself in the midst of motherhood and self love, while falling heavily in love with Nature.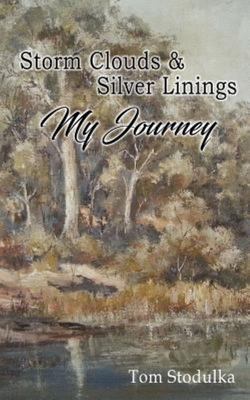 $15.00
AUD
$22.95
(34% off)
Category: Poetry
Life, love and work intertwine with nature in a unique series of poems. No matter what the day to day challenges are, as life unfolds from youth to almost there score & 10, Tom Stodulka tries to face each day with positivity. Journey with Tom through tales of Australian life, discover local flora a nd fauna and learn from his experiences in his work as a mediator. Tom shares his deep appreciation of nature, his passion for his work and takes the reader on a journey through life. ...Show more
$25.00
AUD
Category: Poetry
A collection of confronting, philosophical and humorous poems and saying about life.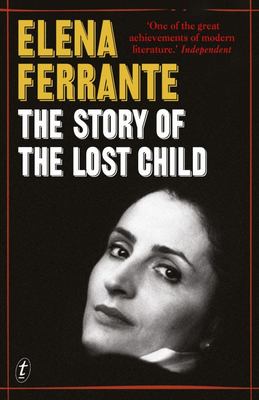 $22.00
AUD
$22.99
(4% off)
Category: General | Series: The\Neapolitan Novels Ser. | Reading Level: near fine
Soon to be an HBO series, book four in the New York Times bestselling Neapolitan quartet about two friends in post-war Italy is a rich, intense, and generous-hearted epic by one of today's most beloved and acclaimed writers, Elena Ferrante, "one of the great novelists of our time." (Roxana Robinson, The New York Times)   Here is the dazzling saga of two women, the brilliant, bookish Elena and the fiery uncontainable Lila. In this book, life's great discoveries have been made, its vagaries and losses have been suffered. Through it all, the women's friendship, examined in its every detail over the course of four books, remains the gravitational center of their lives. Both women once fought to escape the neighborhood in which they grew up. Elena married, moved to Florence, started a family, and published several well-received books. But now, she has returned to Naples to be with the man she has always loved. Lila, on the other hand, never succeeded in freeing herself from Naples. She has become a successful entrepreneur, but her success draws her into closer proximity with the nepotism, chauvinism, and criminal violence that infect her neighborhood. Yet somehow this proximity to a world she has always rejected only brings her role as unacknowledged leader of that world into relief.   Ferrante is one of the world's great storytellers. With the Neapolitan quartet she has given her readers an abundant, generous, and masterfully plotted page-turner that is also a stylish work of literary fiction destined to delight readers for many generations to come. ...Show more
$22.00
AUD
$22.99
(4% off)
Category: General | Series: The\Neapolitan Novels Ser. | Reading Level: near fine
A New York Times BestsellerA Publishers Weekly Best Book of 2014Appeared on 14 Best Book listsThe Neapolitan Novels (Book 3)Friends Elena and Lila have become women. Married at sixteen, Lila left her husband and works as a common laborer. Elena left the neighborhood, earned a degree, and published a suc cessful novel. Afloat on the sea of opportunities that opened in the nineteen-seventies, they are still connected by a strong, unbreakable bond. ...Show more
$22.00
AUD
$22.99
(4% off)
Category: General | Series: The\Neapolitan Novels Ser. | Reading Level: near fine
Soon to be an HBO series, the follow-up to My Brilliant Friend in the New York Times bestselling Neapolitan quartet about two friends growing up in post-war Italy is a rich, intense, and generous-hearted family epic by Italy's most beloved and acclaimed writer, Elena Ferrante, "one of the great novelist s of our time." (Roxana Robinson, The New York Times)   In The Story of a New Name, Lila has recently married and made her enter e into the family business; Elena, meanwhile, continues her studies and her exploration of the world beyond the neighborhood that she so often finds stifling. Love, jealousy, family, freedom, commitment, and above all friendship: these are signs under which both women live out this phase in their stories. Marriage appears to have imprisoned Lila, and the pressure to excel is at times too much for Elena. Yet the two young women share a complex and evolving bond that is central to their emotional lives and is a source of strength in the face of life's challenges. In these Neapolitan Novels, Elena Ferrante, the acclaimed author of The Days of Abandonment, gives readers a poignant and universal story about friendship and belonging.   Ferrante is one of the world's great storytellers. With the Neapolitan quartet she has given her readers an abundant, generous, and masterfully plotted page-turner that is also a stylish work of literary fiction destined to delight readers for many generations to come. ...Show more