$19.00
AUD
$19.95
(4% off)
Category: Classics
In 1918 Ernest Hemingway went to war, to the 'war to end all wars'. He volunteered for ambulance service in Italy, was wounded and twice decorated. Out of his experiences came A Farewell to Arms. Hemingway's description of war is unforgettable. He recreates the fear, the comradeship, the courage of his young American volunteer and the men and women he meets in Italy with total conviction. But A Farewell to Arms is not only a novel of war. In it Hemingway has also created a love story of immense drama and uncompromising passion. ...Show more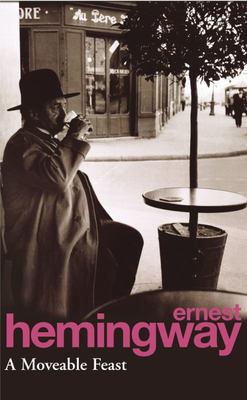 $19.00
AUD
$19.99
(4% off)
Category: Classics
'If you are lucky enough to have lived in Paris as a young man, then wherever you go for the rest of your life, it stays with you, for Paris is a moveable feast.' Hemingway's memories of his life as an unknown writer living in Paris in the 1920s are deeply personal, warmly affectionate and full of wit. Looking back not only at his own much younger self, but also at the other writers who shared Paris with him - literary 'stars' like James Joyce, Wyndham Lewis, Scott and Zelda Fitzgerald, Ezra Pound and Gertrude Stein - he recalls the time when, poor, happy and writing in cafes, he discovered his vocation. ...Show more
$12.50
AUD
$12.99
(3% off)
Category: Classics | Series: Popular Penguins
Oscar Wilde's The Picture of Dorian Gray is the story of a man who makes a devilish pact never to grow old. Dorian Gray remains forever young, indulging in unspeakable pleasures while his portrait bears the mark of his corrupt existence. A beautifully decadent tale of the destructive allure of perpetual youth, The Picture of Dorian Gray is a masterpiece of Victorian gothic horror. ...Show more
$14.50
AUD
$14.99
(3% off)
Category: Classics | Series: Penguin Classics | Reading Level: very good
A leading translation of Stoic philosophy in wise and practical aphorisms that have inspired Bill Clinton, Ryan Holiday, Anna Kendrick and many more. Written in Greek by an intellectual Roman emperor without any intention of publication, the Meditations of Marcus Aurelius offer a wide range of fascinati ng spiritual reflections and exercises developed as the leader struggled to understand himself and make sense of the universe. Spanning from doubt and despair to conviction and exaltation, they cover such diverse topics as the question of virtue, human rationality, the nature of the gods and the values of leadership. But while the Meditations were composed to provide personal consolation, in developing his beliefs Marcus also created one of the greatest of all works of philosophy: a series of wise and practical aphorisms that have been consulted and admired by statesmen, thinkers and ordinary readers for almost two thousand years. To provide a full understanding of Aurelius's seminal work, this edition includes explanatory notes, a general index, an index of quotations, an index of names, and an introduction by Diskin Clay putting the work in its biographical, historical, and literary context, a chronology of Marcus Aurelius's life and career. For more than seventy years, Penguin has been the leading publisher of classic literature in the English-speaking world. With more than 1,700 titles, Penguin Classics represents a global bookshelf of the best works throughout history and across genres and disciplines. Readers trust the series to provide authoritative texts enhanced by introductions and notes by distinguished scholars and contemporary authors, as well as up-to-date translations by award-winning translators. ...Show more
$22.00
AUD
$22.99
(4% off)
Category: Classics | Series: Penguin Modern Classics Ser.
Atlas Shrugged is the "second most influential book for Americans today" after the Bible, according to a joint survey of five thousand people conducted by the Library of Congress and the Book of the Month Club in 1991. In a scrap heap within an abandoned factory, the greatest invention in history lies dormant and unused. By what fatal error of judgment has its value gone unrecognized, its brilliant inventor punished rather than rewarded for his efforts? This is the story of a man who said that he would stop the motor of the world-and did. In defense of those greatest of human qualities that have made civilization possible, he sets out to show what would happen to the world if all the heroes of innovation and industry went on strike. Is he a destroyer or a liberator? Why does he have to fight his battle not against his enemies but against those who need him most? Why does he fight his hardest battle against the woman he loves? The answers will be revealed once you discover the reason behind the baffling events that wreak havoc on the lives of the amazing men and women in this remarkable book. Tremendous in scope and breathtaking in its suspense, Atlas Shrugged is Ayn Rand's magnum opus, which launched an ideology and a movement. With the publication of this work in 1957, Rand gained an instant following and became a phenomenon. Atlas Shrugged emerged as a premier moral apologia for capitalism, a defense that had an electrifying effect on millions of readers (and now listeners) who had never heard capitalism defended in other than technical terms. ...Show more
$19.00
AUD
$19.95
(4% off)
Category: Classics
Set in the Gulf Stream off the coast of Havana, Hemingway's magnificent fable is the story of an old man, a young boy and a giant fish. It was The Old Man and the Sea that won for Hemingway the Nobel Prize for Literature. Here, in a perfectly crafted story, is a unique and timeless vision of the beauty and grief of man's challenge to the elements in which he lives. Not a single word is superflous in this widely admired masterpiece, which once and for all established his place as one of the giants of modern literature. ...Show more
The Koran Qu'ran
by N. J. Dawood (Introduction by, Translator)
$19.00
AUD
$19.99
(4% off)
Category: Classics | Series: Penguin Classics | Reading Level: General Adult
N. J. Dawood's masterful translation of The Koran in a fully revised edition   The Koran is universally accepted by Muslims to be the infallible word of God as first revealed to the prophet Muhammad by the angel Gabriel nearly fourteen hundred years ago. Its 114 chapters recount the narratives and ru les of conduct central to Islamic belief, and together they form one of the world's most influential prophetic works and a literary masterpiece in its own right. This newly revised edition of N. J. Dawood's classic translation is also available in a larger edition with the original Arabic in parallel text.   For more than sixty-five years, Penguin has been the leading publisher of classic literature in the English-speaking world. With more than 1,500 titles, Penguin Classics represents a global bookshelf of the best works throughout history and across genres and disciplines. Readers trust the series to provide authoritative texts enhanced by introductions and notes by distinguished scholars and contemporary authors, as well as up-to-date translations by award-winning translators. ...Show more
The Iliad
by Robert Fagles; D. C. H. Rieu (Revised by); Peter Jones (Revised by, Introduction by); E. V. Rieu (Translator); Homer
$14.50
AUD
$14.99
(3% off)
Category: Classics | Series: Penguin Classics Ser. | Reading Level: very good
An accessible Iliad for twenty-first-century readers A classic of Western literature for three millennia, Homer's Iliad captivates modern readers--as it did ancient listeners--with its tale of gods and warriors at the siege of Troy. Now Herbert Jordan's line-for-line translation brilliantly renders the original Greek into English blank verse--the poetic form most closely resembling our spoken language. Raising the bar set by Richmond Lattimore in 1951, Jordan employs a pleasing five-beat meter and avoids unnecessary filler. Whereas other verse renditions are longer than the original, owing to the translators' indulgence in personal poetics, Jordan avoids "line inflation." The result, an economical translation, captures the force and vigor of the original poem. E. Christian Kopff's introduction to this volume sets the stage and credits Jordan with conveying the action and movement of the Iliad in "contemporary language and a supple verse." This new Iliad offers twenty-first-century readers the thrill of a timeless epic and affords instructors a much-needed alternative for literature surveys. ...Show more
$14.50
AUD
$14.99
(3% off)
Category: Classics | Reading Level: very good
The Odyssey is a classic poem written by Homer that consists of 12.110 verses. It is unique already in that it has reached our days in its original form. This poem is a genuine revelation of the poetic thought of ancient Hellas....After the Trojan War, most of the survived Greek leaders returned by sea to Troy. However, after numerous troubles, only the chosen ones could have stayed alive. One of them -- the cunning king Odysseus -- was wandering in the sea for almost ten years...Pretty illustrations by Elena Odarych provide you with new impressions from reading this legendary story. ...Show more
$19.00
AUD
$19.99
(4% off)
Category: Classics | Series: Penguin Modern Classics Ser.
A few miles south of Soledad, the Salinas River drops in close to the hillside bank and runs deep and green. The water is warm too, for it has slipped twinkling over the yellow sands in the sunlight before reaching the narrow pool. On one side of the river the golden foothill slopes curve up to the stro ng and rocky Gabilan Mountains, but on the valley side the water is lined with trees- willows fresh and green with every spring, carrying in their lower leaf junctures the debris of the winter's flooding; and sycamores with mottled, white, recumbent limbs and branches that arch over the pool. On the sandy bank under the trees the leaves lie deep and so crisp that a lizard makes a great skittering if he runs among them. Rabbits come out of the brush to sit on the sand in the evening, and the damp flats are covered with the night tracks of 'coons, and with the spread pads of dogs from the ranches, and with the split-wedge tracks of deer that come to drink in the dark. ...Show more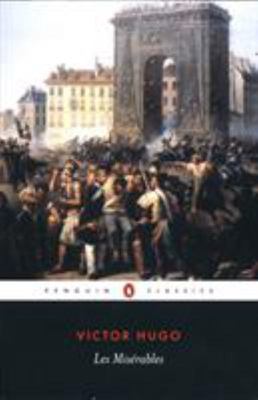 $27.00
AUD
$27.99
(3% off)
Category: Classics | Series: Classics Ser. | Reading Level: good
Victor Hugo's tale of injustice, heroism and love follows the fortunes of Jean Valjean, an escaped convict determined to put his criminal past behind him. But his attempts to become a respected member of the community are constantly put under threat: by his own conscience, when, owing to a case of mista ken identity, another man is arrested in his place; and by the relentless investigations of the dogged policeman Javert. It is not simply for himself that Valjean must stay free, however, for he has sworn to protect the baby daughter of Fantine, driven to prostitution by poverty. A compelling and compassionate view of the victims of early nineteenth-century French society, Les Misérables is a novel on an epic scale. ...Show more
$19.00
AUD
$19.99
(4% off)
Category: Classics | Series: Penguin Classics Ser. | Reading Level: very good
When Adela and her elderly companion Mrs Moore arrive in the Indian town of Chandrapore, they quickly feel trapped by its insular and prejudiced British community. Determined to explore the real India', they seek the guidance of the charming and mercurial Dr Aziz, a cultivated Indian Muslim. But a myste rious incident occurs while they are exploring the Marabar caves with Aziz, and the well-respected doctor soon finds himself at the centre of a scandal that rouses violent passions among both the British and their Indian subjects. A masterly portrait of a society in the grip of imperialism, A Passage to India compellingly depicts the fate of individuals caught between the great political and cultural conflicts of the modern world. ...Show more