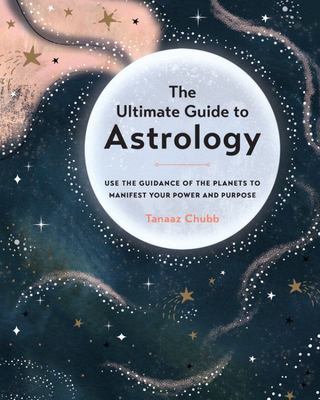 $32.00
AUD
$32.99
(3% off)
Category: Mind, Body, Spirit | Series: The\Ultimate Guide To... Ser.
The Ultimate Guide to Astrology is a modern and appealing approach to the most popular aspects of astrology--the signs and the planets--from leading astrologer Tanaaz Chubb of the wildly popular Instagram astrology handle, Forever Conscious. Astrology can be a complicated subject filled with technical content such as charting, planetary aspects, and transits. For most beginners, these are confusing and dry details that obscure the most magical aspects of astrology. The Ultimate Guide to Astrology clearly and succinctly explains these complicated facets, thus enabling you to quickly move onto the bigger picture of using the signs and the planets to understand yourself and your life with deeper clarity. Learn how to quickly set up your astrological chart. Understand the unique energetic expression of each planet and how it expresses itself in your birth chart. Discover where each sign sits in your chart and how it impacts specific life areas such as career, finances, health, and relationships. With this unique approach, you'll be able to intuitively understand your cosmic blueprint and how to apply it to your life. ...Show more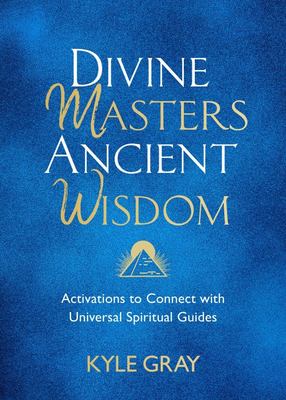 $26.00
AUD
$26.99
(3% off)
Category: Mind, Body, Spirit
Discover new tools and wisdom to connect with the enlightened Ascended Masters, and receive their guidance, healing, protection and support on your spiritual path. Bestselling author Kyle Gray offers the first new guide in several years that looks at the Ascended Masters and explains how they can bring healing to the Earth, the cosmos and your life. The Ascended Masters are enlightened souls who once walked the Earth (or other planets) and continue to offer their emotional intelligence and spiritual teachings to the world. You may already know some of them-Mary Magdalene, Buddha and Jesus-but did you know there are many more, and that they are here to support you on your spiritual path? In this book, you will discover- * Many Ascended Masters, from Quan Yin to Saint German and Gaia to the Divine Director. * A short history of the Masters and how they ascended for the greater good of humanity. * How to call upon the Masters for spiritual protection, to remove blockages and to open up to powerful spiritual connections. * What the Council of Light and Etheric Retreats are, and how you can access their wisdom for healing, guidance and connection. Kyle shares many powerful exercises and tools - such as Sacred Geometry visualizations, affirmations and meditations - to help you increase your awareness and raise your consciousness. ...Show more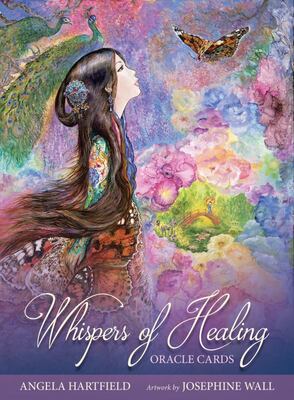 $34.95
AUD
Category: Cards
The "Whispers of Healing Oracle" is here to help you nourish, strengthen and restore yourself to emotional, physical, and spiritual wellness. Whether you wish to heal a broken heart, resolve a work challenge or discover ways to fine-tune your beliefs and attitudes, this deck is ready to journey by your side as a source of support, guidance and insight. Turn to this oracle whenever your health seems compromised, and the soothing energy and wisdom will help you navigate your way to balance, wholeness and wellness. Immerse yourself in Angela Hartfield's profound messages and the intricate detail of Josephine Wall's inspired artwork, and tap into the healing energy that abounds within and around you. It is time to unlock true, deep and complete personal healing. ...Show more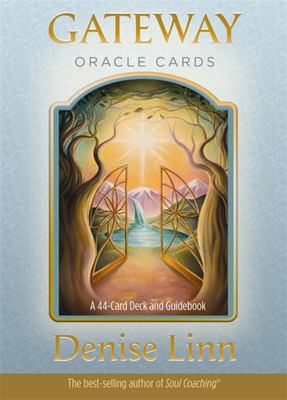 $19.95
AUD
Category: Cards
"The Gateway Oracle Cards" by Denise Linn, founder of the Gateway Dreaming' Institute, are the keys to unlocking the ancient wisdom within you. They reveal a wondrous realm where you'll discover what destiny has in store for you and also learn how to give accurate, heartfelt readings to others. This dec k and accompanying guidebook help you interpret the signs that are all around you, from your nightly dreams to the coincidences, synchronicities and symbols in your waking life. The Universe is always whispering to you, and "The Gateway Oracle Cards" assist you in understanding these secret messages from the realm of Spirit. An enchanted voyage awaits you. The keys through the gateway are in your hands. ...Show more
$22.00
AUD
$22.99
(4% off)
Category: Mind, Body, Spirit
The unabridged version of this definitive work is now available in a highly designed paperback with flaps with a new introduction by Pierre Baumann. Part of the Knickerbocker Classics series, a modern design makes this timeless book a perfect travel companion. The personal writings of the Roman emperor Marcus Aurelius, who ruled from 161 to 180 AD, not only reflect on the philosophical idea of Stoicism, but also on this powerful man's day-to-day life and issues that still plague us all. Considered to be one of the most influential writings, Meditations is as relevant today as when it was originally published. The Knickerbocker Classics bring together the works of classic authors from around the world in stunning gift editions to be collected and enjoyed. Complete and unabridged, these elegantly designed cloth-bound hardcovers feature a slipcase and ribbon marker, as well as a comprehensive introduction providing the reader with enlightening information on the author's life and works. ...Show more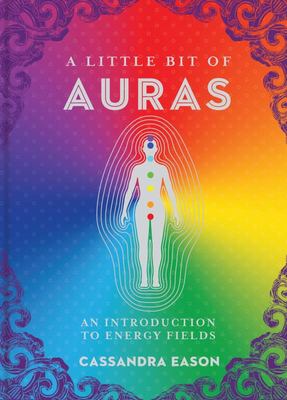 $14.99
AUD
Category: Books | Series: Little Bit Ser.
Find your aura with this entry in the popular LITTLE BIT OF series! Every person, animal, and place has an aura: a rainbow-colored energy field surrounding us. With this introductory guide, you can learn how to identify and interpret auras, discover what their different colors mean, and heal and cleanse your own and others' auras. In addition, renowned author Cassandra Eason provides a range of spiritually enhancing hands-on exercises to try. ...Show more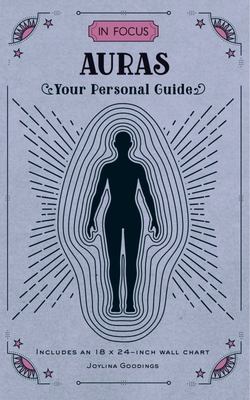 $24.00
AUD
$24.99
(3% off)
Category: Books | Series: In Focus Ser.
Auras (In Focus) is your go-to reference for everything you need to know about auras.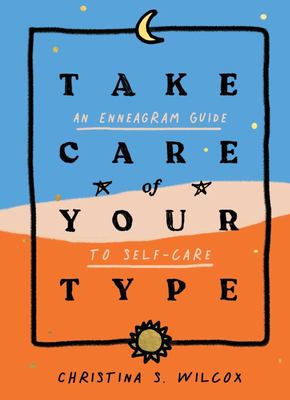 $35.00
AUD
Category: Books
Discover the self-care tips specifically designed for your Enneagram type with this simple yet illuminating guide from popular Enneagram expert Christina S. Wilcox. Many of us have used the Enneagram of Personality to understand ourselves on a profoundly intimate level. But despite what our Enneagram ty pe reveals, it's not always easy to know the best ways to take care of ourselves according to our unique personalities. In Take Care of Your Type, Enneagram expert and social media sensation Christina S. Wilcox uses her knowledge of the Enneagram to illuminate how each of the nine Enneagram types can practice better self-care. Answering questions ranging from "What is the best morning routine for my type?" to "What boundaries are important to set based on my individual personality traits?" this handy guide will help you recenter and reconnect with yourself amid the stress of daily life and will leave you feeling happier and healthier in mind, body, and spirit. ...Show more
$32.00
AUD
$32.99
(3% off)
Category: Books
What if you could turn anxiety into your superpower? A groundbreaking approach that has helped thousands by founder of the Sydney Anxiety Clinic.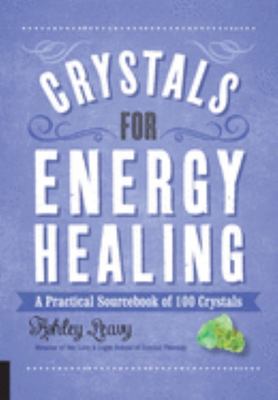 $28.00
AUD
Category: Books | Series: 100 Crystals Ser.
Crystals for Energy Healing outlines 100 of the most natural, empowering crystals we can work with to promote spiritual balance and protect from physical and psychic negativity. This comprehensive reference presents you with the natural attributes, legendary power, and holistic benefits of each crystal along with information on its specific energy so it may enhance, heal, or protect you. This all-inclusive guide book features introductory chapters on what crystals are from both their scientific legacy, and their magical one. You will see how to choose and care for your crystals, as well as the importance of chakras and color in spiritual healing. You will also enjoy a practical chapter on working with stones specifically curated by the author for their protection and spiritual healing properties. Finding the exact crystal you need is easy, because the alphabetical sourcebook section that follows provides information about the uses and benefits of each crystal listed. Each profile covers: appearance/color; current availability; physiological correspondences; psychological correspondences; keywords; geology, background and shape/structure; legendary uses; attributes and powers; and how to use. Protect your energy-body, change your mindset, and balance your emotions with this easy-to-use crystal guide. ...Show more